Hey Guys. Uh. It hasn't been TOO much of a hot second. I've been posting more art here then usual cuz I haven't completed any animations lol.
I plan to complete some though....very, VERY soon.
Right now, I need to get done working on Fatman, and then once that is complete, animation will begin for:
Metal Gear SUPER Awesome.
I have been through some stuff these past few months, (as a lot of u know) and I uh, I got a therapist!! (yay??)
I dunno when i'm gonna get better but i'll be fine as long as I DO recover at least SOMETIME.
Oh, and I have recently amassed 600 followers! (not to sound full of myself but) I think I have made a new record of being the youngest user to be this successful on NG. Idk where its gonna lead to. But I'm happy where I am, and can only wait to know what's beyond this.
I love each and every one of you.
Idc, whether you like me or not, I like you. and I can't thank everyone enough for it.
Newgrounds IS my sacred space for posting my junk. And the amount of positive feedback is so heartwarming.
I honestly wouldn't be so jovial right now if it weren't for this community.
I especially wanna REALLY thank my boys @harpycarp @zachdewd @zloobz @ziqvm @voicesbycorey @ginos @ninjamuffin99 @wandaboy @doodleng @gazdenroolay @crikkit and @8bitant for being so kind to me and being so considerate toward me. You guys are truly the poggiest group of friends of all time.
Thank you :0
Again, I love you guys and remember to stay-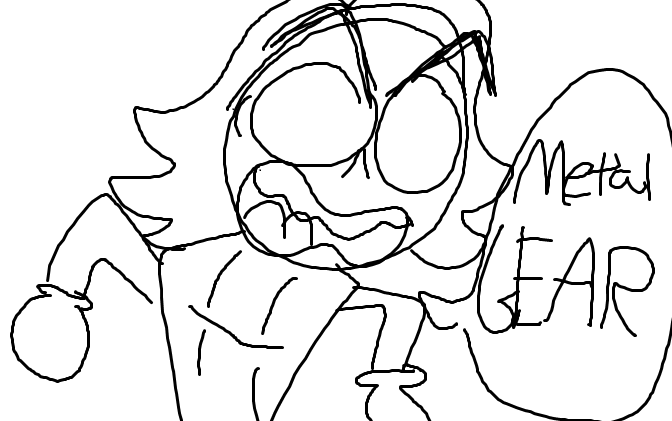 Damnit snake..people can't BE metal gear..
-gray :)